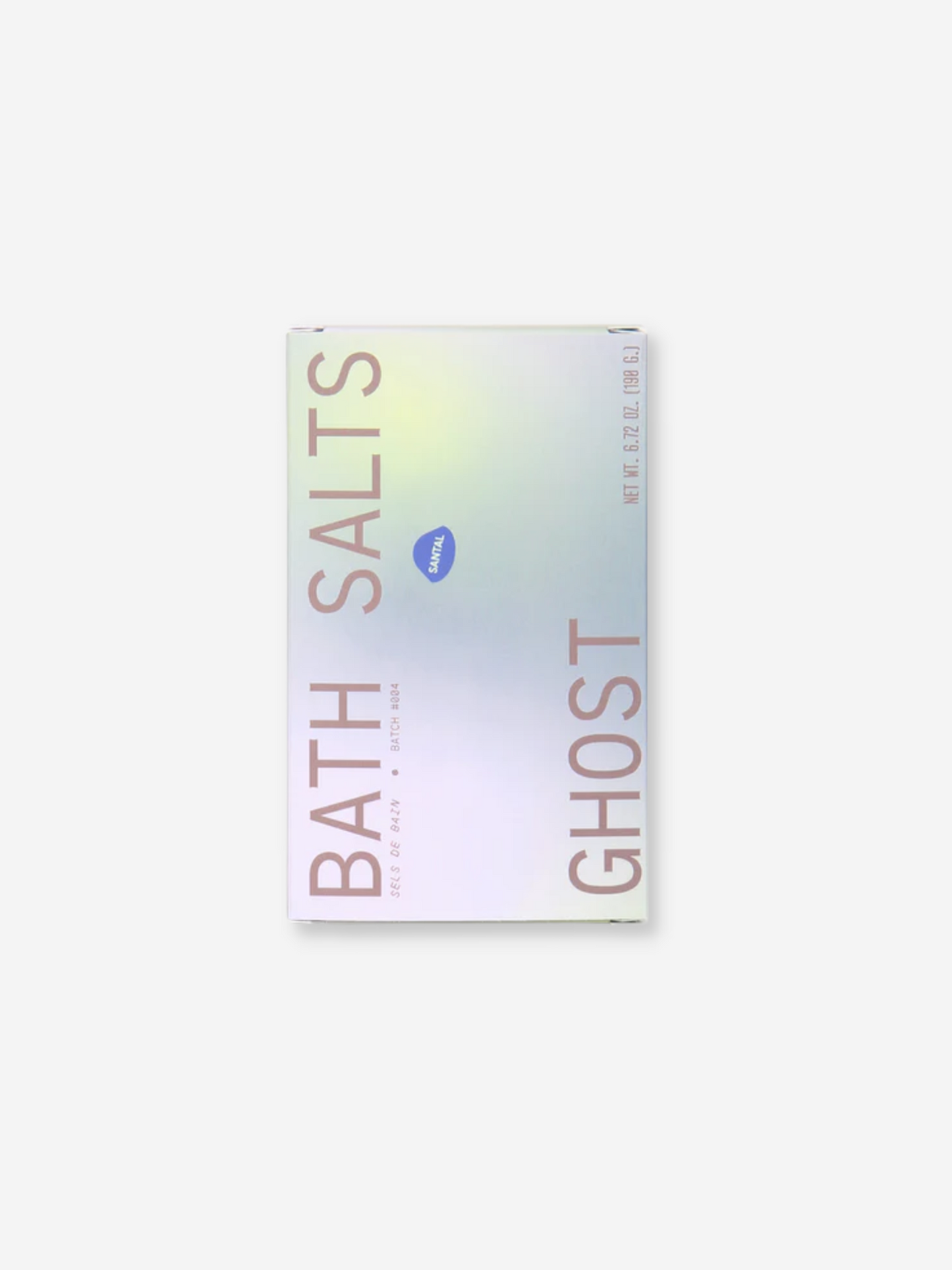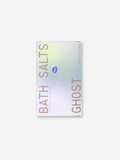 Ghost Bath Salts
SOUNDS
by SOUNDS
Based in New York, Sounds is an ever-evolving design studio focused on the creation of thoughtfully produced and meticulously crafted goods for life, work, and home.

Transport body and mind with Ghost's deep and sultry bath salt blend. Pure Sandalwood, Bergamot, Petitgrain, and Geranium essential oils create a unique sensation of warmth and softness. This Magnesium-rich bath salt blend is speckled with Red Alaea Volcanic Clay, known to soothe skin and reduce redness and inflammation.

SCENT NOTES
Santal, bergamot, petitgrain, geranium

HOW TO USE
Add one 1/5 - 1/3 of salts to bath and dissolve, or mix with honey to create a luxurious scrub.

• good for 3 - 5 baths
• made in NY using 100% natural ingredients
• never tested on animals


WARNING
Our ingredients are sourced from the finest distributors. All boxes of bath salts contain a warning disclosure as required by the FDA. Patch-tests are recommended for all products always. We particularly recommend this for people with skin sensitivities and essential oil sensitivities. Our bath salts include the highest concentrations of essential oils recommended for such formulas as we want our customers to have a deep, immersive, and valuable experience with our salts.

Bath salts are not recommended for those with open cuts or wounds. Bath salts must be stored in a cool, dry place, we do not include chemical additives in our formulations that would stop clumping. Preservatives are not used in our formulas, the scent and quality of bath salts will deteriorate if left exposed. Some bath salts, like Mystic, may change color when exposed to light or oxygen.

FULL INGREDIENTS LIST 
MAGNESIUM SULFATE(EPSOM SALT), SODIUM CLHORIDE (SEA SALT), RED ALAEA VOLCANIC CLAY, SANTALUM ALBUM (SANDALWOOD) ESSENTIAL OIL, CITRUS AURANTIUM (PETITGRAIN) ESSENTIAL OIL, CITRUS BERGAMIC (BERGAMOT) ESSENTIAL OIL, PELARGONIUM (GERANIUM) ESSENTIAL OIL.
*Please note, this item is final sale.*