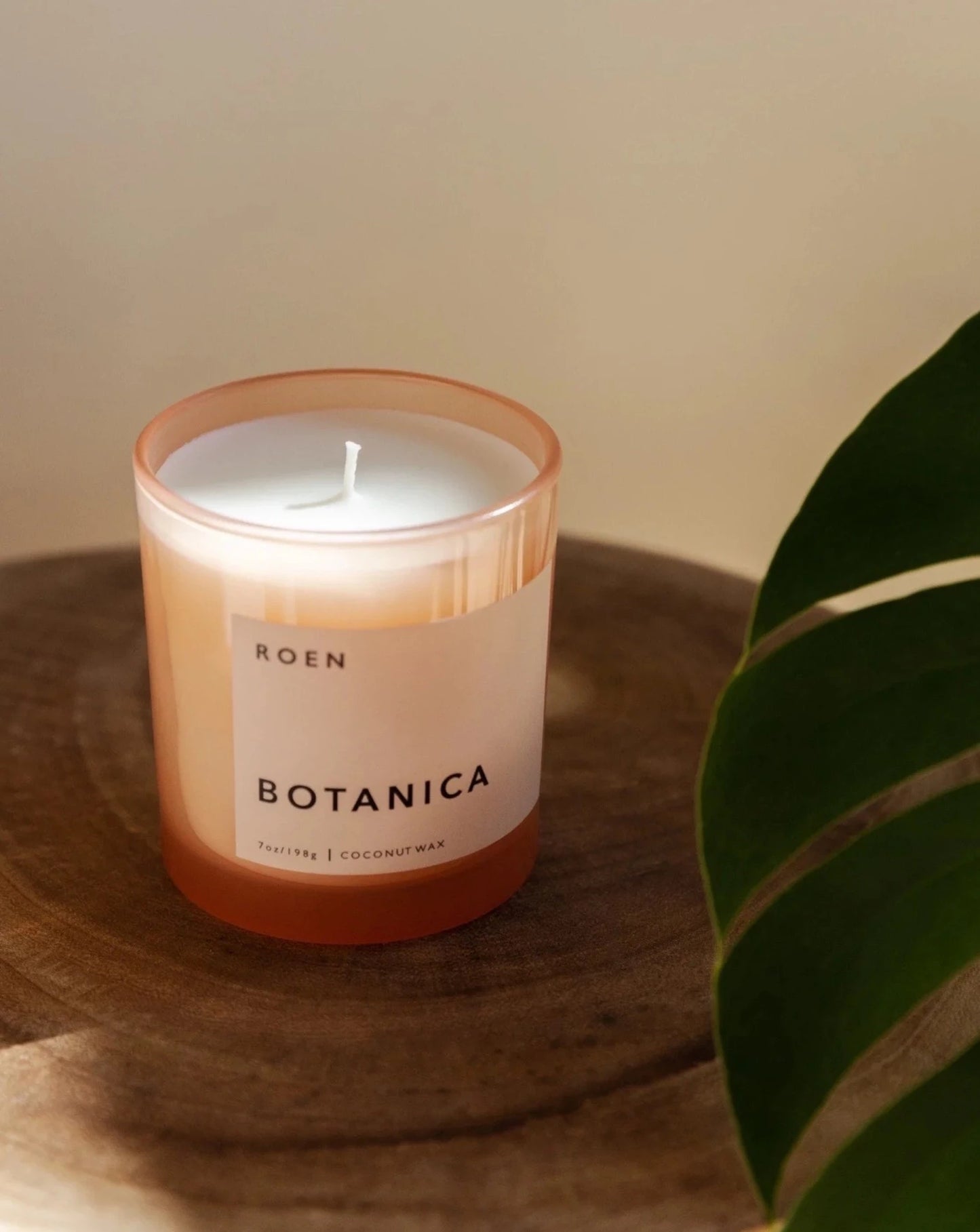 Botanica Candle
ROEN
by ROEN Candles
Roen candles are hand poured in Southern California using a coconut + soy wax blend for a natural, clean burn.  They use lead-free cotton wicks and premium fragrance oils.  The candles are vegan, cruelty-free, phthalate-free, paraben-free, carcinogen-free and packaged in fully recyclable materials.

[ buh-tan-i-kuh ] / a small shop that sells herbs, teas, incense and charms used for healing and spiritual purposes.
This scent envelopes you with green notes of fresh mint, tomato leaf and sage. Tempered with the subtle presence of herbal tea and a lingering hint of vanilla.
FRAGRANCE NOTES
Wild mint, sage, white tea, tomato leaf, vanilla.
• 198g
• packaged in individual ROEN box