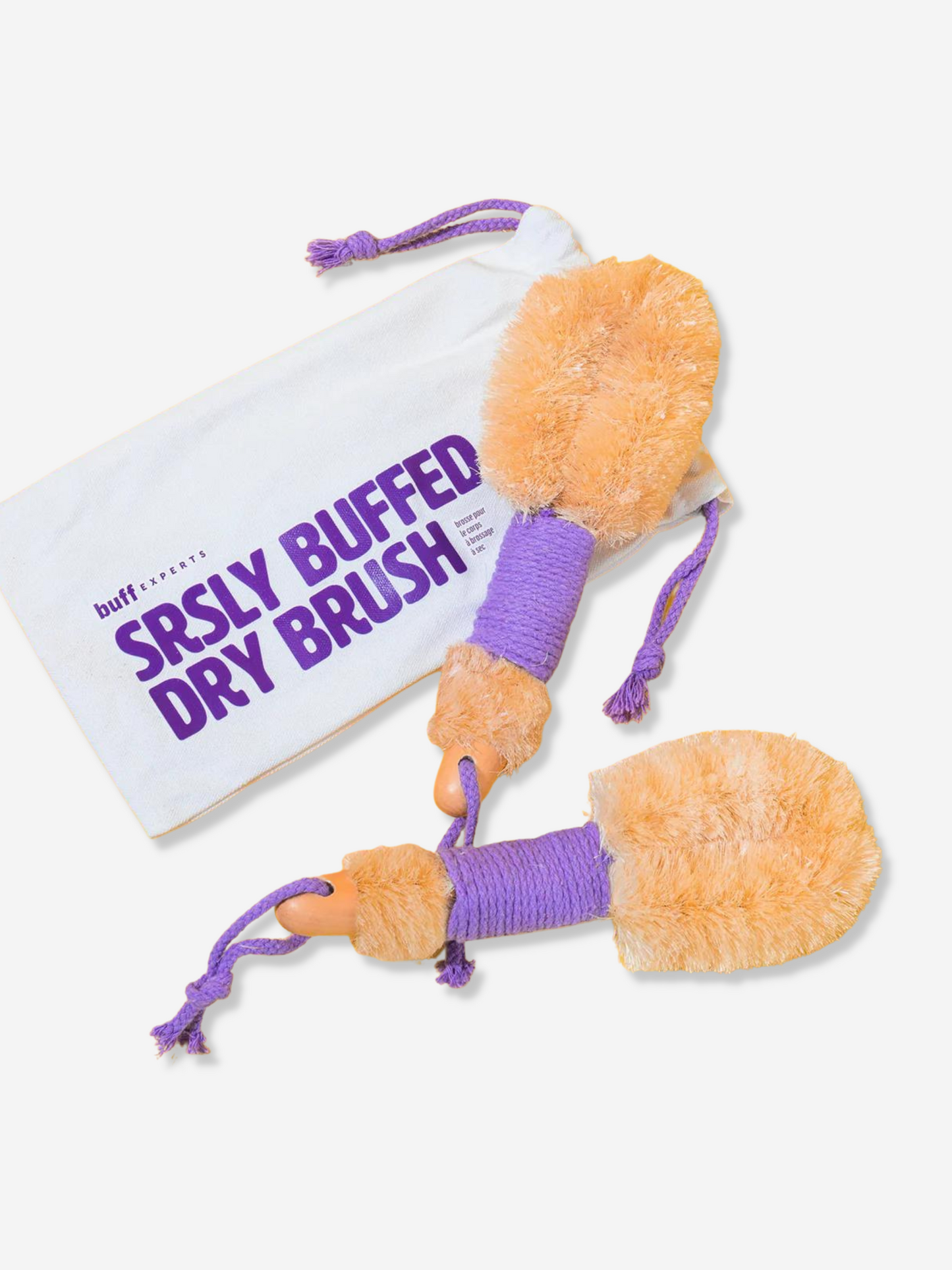 Srsly Buffed Dry Brush
BUFF EXPERTS
by Buff Experts
Buff Experts is a juicy, bold and plant-powered collection of cruelty-free body care products for skin from the neck down.


The SRSLY Buffed Dry Brush is a staple at Buff Wax Spot for a reason. Maintaining your wax or shave results at home includes consistently exfoliating skin and we love this brush for its mega exfoliating power. Use this brush on the bikini line and pubic mound to stop ingrown hairs. Legs and arms and even whole body are in for a treat too with an incredible full-body exfoliation experience. The dry brush treats and prevents ingrown hairs, de-pollutes congested skin, restores glow and smoothness, and enhances the absorption of lotions and self-tanner. Comes in a cute canvas drawstring bag with how to use and care instructions printed on the back.
HOW TO USE
Use brush dry, and on clean, dry skin. Brush upward in long sweeps toward the heart, against the direction of hair growth. Apply moderate pressure until skin has a matte look (darker skin tones) or a slight rosy flush. Clean brush occasionally with soap and water; allow to thoroughly dry.

Please don't use on your face! We also don't recommend this product for bodies with super sensitive skin or eczema (it's mega exfoliating!).

• cruelty free 

FULL INGREDIENTS LIST
100% sisal fibres from Agave sisalana

*Please note, this item is final sale.*